Posts Tagged 'Data Projects'

The author of the emancipation proclamation for health data.
That's what Matt Miller, host of NPR's "Left, Right & Center," dubbed Todd Park at a national Health Data Initiative Forum in Bethesda, MD on June 9.
Park, chief technology officer for the U.S. Department of Health and Human Services (HHS), was instrumental in making HHS's wide-ranging data offerings much more accessible, and is a pivotal figure in the federal government's open data initiative.
Miller's emancipation theme was pervasive at this one-day, Institute of Medicine forum. Speakers noted that at last year's inaugural conference, technologists, communicators, and policymakers were trying to make sense of what to do with public data's new-found freedom.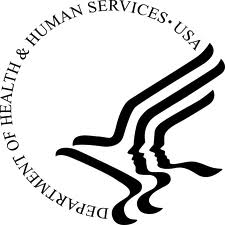 In just one year, Miller noted, numerous mature apps have emerged that utilize health data from the federal government in innovative and important ways. Many of these were featured at the forum, including Ozioma, which makes cancer-related data available to media; the Foodborne Disease Outbreak Investigation System, a public-private collaboration to investigate disease outbreaks; and Asthmapolis, which provides real-time data on asthma by tracking when – and where – people use their inhalers.
But while there are reasons for optimism, there were some pointed reminders, too, about the need to focus even more on how best to use all the data the federal government is releasing. For example, Harvey Fineberg, president of the Institute of Medicine, quoted Samuel Coleridge's famous quote, "Water, water every where, nor any drop to drink." Noting that "we're "afloat in a sea of data," Goldstein said that "information shall set you free, but only if you can use it."
HHS Secretary Kathleen Sebelius pointed out that 30 years ago, "You often had little data; you made policy by anecdote." Today, the situation is the same, she said, urging attendees to use data to help improve both health care costs and outcomes.
To help organize the burgeoning national interest in health data, HHS, the Institute of Medicine and the Robert Wood Johnson Foundation announced the formation of a national Health Data Consortium to help the country understand the power of health data and harness these data to make the U.S. a healthier nation. In addition to the organizations above, some of the other 15 founding members of the Health Data Consortium include our foundation, the California Health Care Foundation, Consumer Reports, Grantmakers in Health, and the National Association of Counties.
Posted by Andy Krackov
Tags: Data Challenges, Data Projects

Post Comment