---
---
---
---
---
---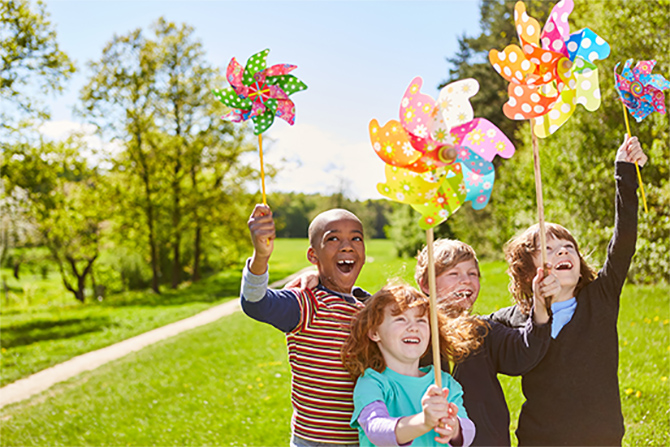 Adverse childhood experiences, such as poverty or mental illness of a family member, can lead to harmful health outcomes. However, effective policies and programs can prevent, nudge or even dramatically shift a child's trajectory toward a brighter future. Guest author, Elena Costa, from the Injury and Violence Prevention Branch of the California Department of Public Health, introduces you to a collaborative approach to address childhood adversity in California.
The California Essentials for Childhood (EfC) Initiative is a statewide initiative that utilizes a collective impact model to address child maltreatment and prevent and reduce childhood adversity. This important work is led through a partnership with the California Department of Public Health (CDPH), Injury and Violence Prevention (IVP) Branch, and the California Department of Social Service (CDSS), Office of Child Abuse Prevention (OCAP).
The EfC Initiative supports and participates in mutually reinforcing activities and strategies across multiple agencies and stakeholders to optimize the health and wellbeing of California's children. In its second cycle of funding from the Centers for Disease Control and Prevention (CDC), this project seeks to:
Prevent and reduce child maltreatment through a public health approach
Raise awareness and commitment to promoting safe, stable, nurturing relationships, and environments (SSNR&E)
Create the context for healthy children and families through social norms change, programs, and policies
Utilize data to inform actions
The EfC Initiative engages 70 organizations and more than 130 stakeholders in a statewide coalition and supports five, topic specific, subcommittees (i.e., Data, Policy, Strengthening Economic Supports, and Trauma-Informed Practices) to define where there are opportunities to realize the Initiative's vision that all California children, youth, and families thrive in safe, stable, nurturing relationships where they live, work, and play.
A critical component to the EfC Initiative's efforts to identify and undertake mutually reinforcing activities is improving access to data that tells the story of childhood adversity as well as cultivating partnerships. Collaboration with programs, such as Kidsdata, ensures that the solutions proposed are based in data and need as well as the guidance given by subject matter experts.
Join us in defining solutions to address childhood adversity. You can learn more about the program by visiting the EfC's Initiative webpage or contact me directly: elena.costa@cdph.ca.gov.
COVID-19 Resources on Children
During this difficult time, Kidsdata continues to work on behalf of children and families. If you have resources about children and COVID-19 to share, please contact us at kidsdata@lpfch.org. We have included a few selected resources below.
10 Ways to Avoid ACEs, from Tufts Medical Center, provides guidance for parents, providers, and community members to prevent ACEs during COVID-19. Grounded in HOPE – Healthy Outcomes from Positive Experiences – this resource offers a new way of seeing and talking about experiences that support children's growth and development into healthy, resilient adults.
Road to Resilience: Raising Healthy Kids, from the Mayo Clinic, offers a virtual self-paced program to reduce the effects of adverse childhood experiences. It includes videos and activities directed toward young children, tweens, and teens, as well as the adults who care for them.
COVID-19: Mapping vulnerable populations in California, from the Othering & Belonging Institute at UC Berkeley, identifies California regions most in need of resources and support. The maps can assist nonprofits, government agencies, and health organizations that are developing plans to allocate resources or are working on the ground to reach particular groups.
The Lucile Packard Foundation for Children's Health continually updates a curated list of COVID-19 Resources for Children with Special Health Care Needs.
Posted by kidsdata.org
Post Comment
---
---
---
---