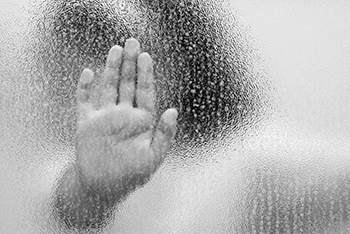 New research from the Children's Data Network has the potential to transform our understanding of the scope of child maltreatment in California.
Typically, child abuse and neglect data are tracked at a single point in time—for example, when an allegation of abuse or neglect is reported to social workers, or when an abuse complaint is investigated and substantiated.
But researchers with the Network, based at the University of Southern California, linked vital birth records with California's child protection system records to uncover higher rates of suspected maltreatment than had previously been known.
The researchers noted:
"Of the more than 500,000 children born in California each year, approximately 25,000 babies are reported for maltreatment during the first year of life. By age 5, the cumulative count of children reported grows to more than 80,000—or roughly 1 in 7 children born statewide."
The research has helped identify children's risk factors associated with the potential for maltreatment, including no paternity established at birth, a mother under age 30, or being part of families on public medical assistance.
See an interactive visualization of the data>>
Kidsdata.org offers data on both reported and substantiated cases of child neglect and abuse as well as on foster care.
See county-level data on child abuse and neglect>>
See county-level data on foster care>>
RELATED CONTENT:
Cumulative Risk of Child Protective Service Involvement before Age 5: A Population-Based Examination
Children's Data Network
USC study challenges traditional data: points to higher rates of child abuse
KPCC news story, 12/3/14
Posted by Barbara Feder Ostrov
Post Comment
---
---
---
---
---
---
---
---
---
---