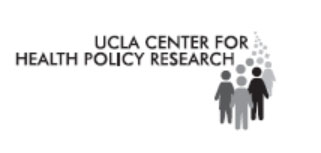 A recent study by the UCLA Center for Health Policy Research shows that providing accessible, healthier food options where children live leads to healthier kids. The study focuses on the food environments in which teens live and go to school, and particularly on the amount of healthy and unhealthy food outlets available in those environments.
The brief measures the Home and School Retail Food Environment Index for each county. Healthful food outlets include grocery stores and produce vendors, and unhealthy food outlets include liquor stores, fast food restaurants, and convenience stores.
According to the brief, a majority of California counties have too many unhealthy food outlets and not enough healthy outlets in the vicinity of children and teens.
So how does your county fare? Overall, the county with the most healthful food options is Nevada County, whereas the county with least amount of healthful food options is Sutter County. See how your county fared in the study>>
Results are also broken down regionally. The Central Coast is the region with the healthiest food options, and the Sacramento area has the unhealthiest food choices. See how healthy your region's food options are>>
On kidsdata.org, you can find related data on nutrition and children's weight.
Tags: Child Health Issues, Data Sources
Posted by kidsdata.org
This entry was posted on Monday, August 8th, 2011 at 12:45 pm. You can follow any responses to this entry through the RSS 2.0 feed. You can leave a response, or trackback from your own site.