Compelling data go beyond the numbers. All 600+ indicators on kidsdata.org include definitions, data sources, and notes to help interpret the data.
Click on the "Definition, Source & Notes" link on any indicator page: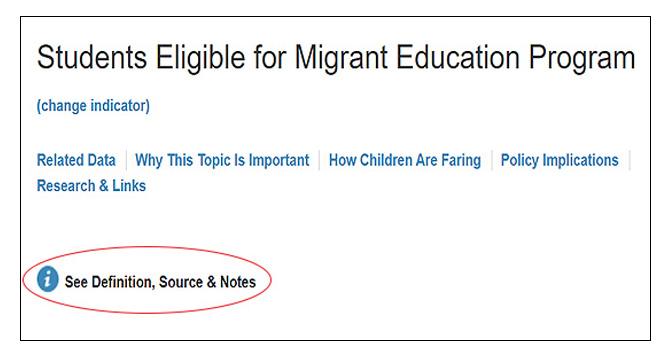 In this section, find a sample sentence that shows how to talk about the data, a link to the data source, and additional information to understand findings.

Posted by kidsdata.org
This entry was posted on Tuesday, December 1st, 2020 at 12:36 pm. You can follow any responses to this entry through the RSS 2.0 feed. You can leave a response, or trackback from your own site.