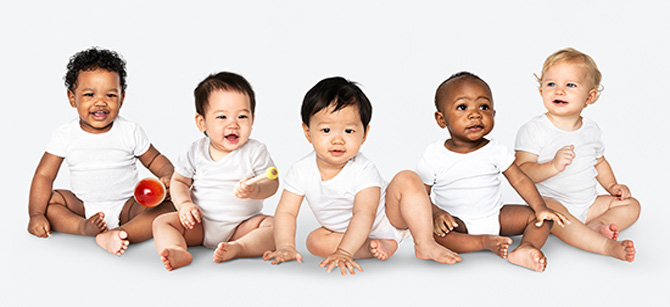 The Kidsdata team just released data on child demographics with 35 updated indicators. Find data on births, child populations, and projected child populations to 2060 in California. Data are broken down by age group, gender, and race/ethnicity. Additional county and school-district level student data are available by parent education level and sexual orientation and for transgender students.
Below data figures, you will find a section titled, "Learn More About." In this section, see "Measures of Demographics on Kidsdata.org" for a summary of the indicators and data sources that describe California's child population.
Demographics Resources
The US Census Bureau summarizes research on the long-standing undercount of young children in decennial censuses including which children have highest risk of coverage errors and what steps the Census Bureau has taken to improve the count in the 2020 Census.
In a previous Kidsdata News, Beth Jarosz from Population Reference Bureau explains how population projections can help inform policies and programs that support children's health and well-being.
Children's Health Resources
Child Trends explores challenges in Supporting Families and Child Care Providers during the Pandemic with a Focus on Equity and offers strategies to address families' and providers' unique needs.
The Lucile Packard Foundation for Children's Health continually updates a curated list of COVID-19 Resources for Children with Special Health Care Needs.
Posted by kidsdata.org
This entry was posted on Tuesday, September 8th, 2020 at 11:01 am. You can follow any responses to this entry through the RSS 2.0 feed. You can leave a response, or trackback from your own site.