Households with a High Housing Cost Burden: 2013-2017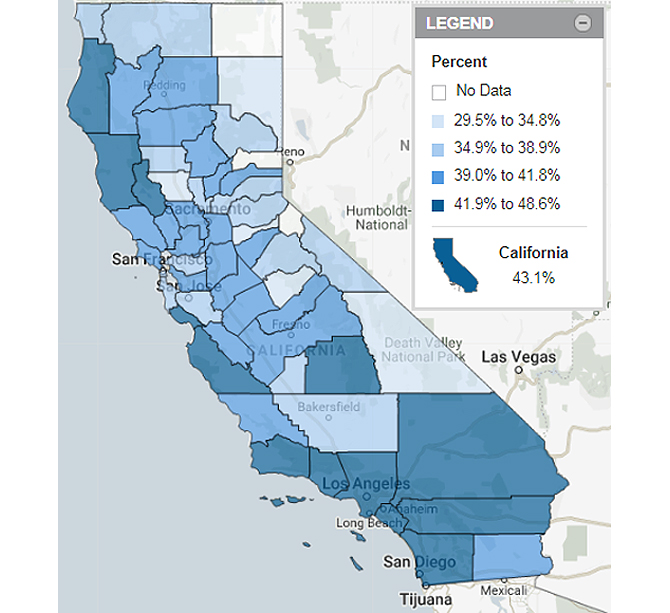 California housing is among the most costly in the nation, so finding affordable housing is a significant challenge for many middle- and low-income families. In 2013-2017, an estimated 43% of California households were housing cost-burdened, meaning households spent at least 30% of income on housing.
As the state grapples with affordable housing, it is important to remember how it impacts children in California. A lack of affordable housing can lead to housing instability and crowded households, thus affecting a child's social development and educational outcomes, from disrupting friendships and social support networks, to inconsistent school experiences and classroom instruction. Additionally, residential overcrowding has been linked to the prevalence of certain infectious diseases and psychological distress. Providing stable and quality housing is critical to positive health outcomes for children.
Additional Resources
A report from the Public Policy Institute of California looks at the future of California housing and provides recommendations to expand affordable housing and address homelessness.
Posted by kidsdata.org
This entry was posted on Wednesday, May 29th, 2019 at 9:51 am. You can follow any responses to this entry through the RSS 2.0 feed. You can leave a response, or trackback from your own site.