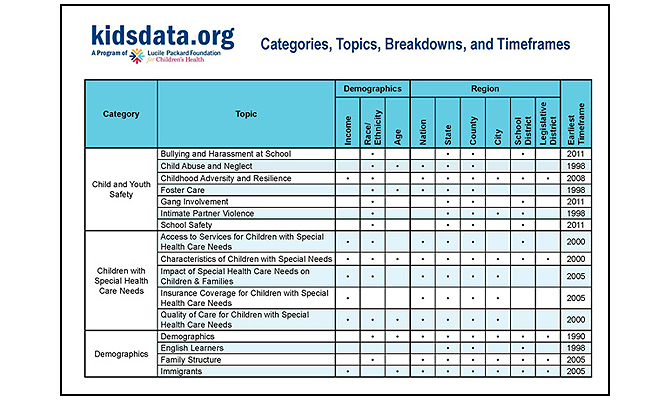 Our Data Overview Guide provides a complete list of all the topics available on kidsdata.org. You can quickly view popular data breakdowns for each topic from demographics like income, race/ethnicity and age to regions, including national, state, county, city, school district and legislative district. Also, see the earliest timeframe available for the topic to assess change over time.
Get more information like this overview by visiting kidsdata.org/about.
Posted by kidsdata.org
This entry was posted on Monday, September 24th, 2018 at 3:19 pm. You can follow any responses to this entry through the RSS 2.0 feed. You can leave a response, or trackback from your own site.