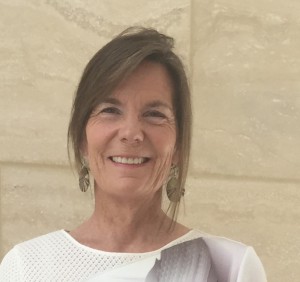 "Thanks Kidsdata, for helping me give a clear, accurate picture of Novato kids' mental and physical health."
When Marian Schinske, Founder and Executive Director of NovatoSpririt, looks for data to illustrate the need for her youth athletic scholarship program, she always turns to Kidsdata as her source for reliable information. During a recent interview with KWMR Radio, a local Marin County station, Marian used Kidsdata to inform listeners of the state of children's mental and physical health in the city of Novato:
"I recently did some research about the overall health of NovatoSpirit kids through a wonderful resource called kidsdata.org, which is a program of the Lucile Packard Foundation for Children's Health. I found that compared to children living elsewhere in Marin, Novato children may be less healthy and more vulnerable. For example, childhood obesity rates in Novato are higher than Marin County's average rate. In Novato Unified School District, about one out of every three children in the 5th, 7th, and 9th grades is overweight, and physical fitness among Novato school kids decreased in recent years. Also, suicidal ideation, which means having thoughts about suicide, occurs more frequently amongst kids in Novato than amongst others county-wide. The most vulnerable time for all kids, everywhere, is the 9th grade, where 23 percent of Novato Unified School District children reported suicidal ideation. So sadly, 1 out of 5 high school freshmen here contemplates suicide. To me, this fact alone shows that all children here need more attention, guidance, empathy, and opportunity."
When she's not behind the microphone, Marian uses Kidsdata for grant proposals and presentations to city and school district officials across Marin County. She also uses Kidsdata in her annual reports for NovatoSpirit's Board of Directors and donors.
"What's great about Kidsdata is that I am able to tailor the information to the interests of my listeners and readers," she says. "Everyone who has encountered the data has been very surprised. They have no idea that children could be so vulnerable, especially here in Marin County. Kidsdata gives some very eye-opening information that can encourage others to view Novato's children with more empathy and understanding."
For more stories from our users, visit our Data in Action page. Have a story of your own? Submit it using our online form or email us at Kidsdata@lpfch.org.
Posted by kidsdata.org
This entry was posted on Thursday, March 16th, 2017 at 10:52 am. You can follow any responses to this entry through the RSS 2.0 feed. You can leave a response, or trackback from your own site.