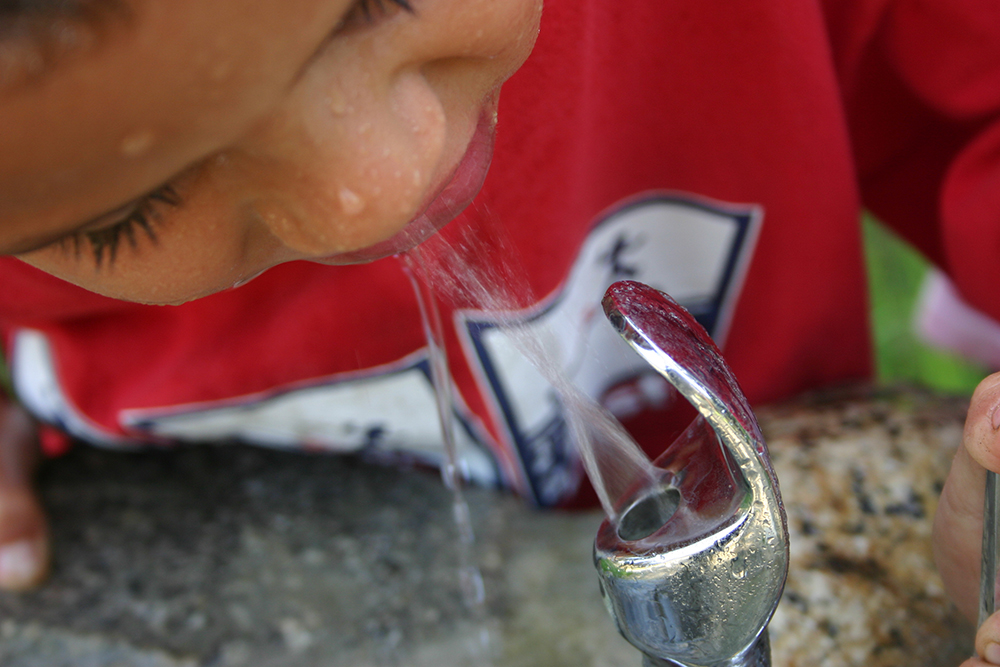 The Flint water crisis has caused families across the country to wonder about the safety of the drinking water in their own homes, schools, and communities. According to the most recent data from the California Environmental Protection Agency displayed on Kidsdata beginning this month, the state issued 1,666 Maximum Contaminant Level (MCL) Violations to counties whose drinking water contained contaminant levels that exceeded public health limits in 2014. Since 2005, that number has risen by 81%.
Although these data do not indicate the severity of the violation, they do measure risk of exposure to harmful chemicals through drinking water. The counties with the most violations were all concentrated in the state's central valley. In fact, five central valley counties—Fresno, Kern, Tulare, San Joaquin, and Stanislaus—together were home to 48% of the state's total MCL violations in 2014. To make matters worse, they also rank among the top 20 counties for child population.
Clean, safe drinking water is essential to child health and learning. Access to high-quality drinking water at home, schools, and child care facilities limits children's exposure to harmful contaminants and can increase consumption of water. The state's Rethink Your Drink Campaign encourages children to make healthy drinking choices by consuming water rather than sugary beverages.
Exposure to contaminants in drinking water can result in numerous adverse health effects for children, such as impaired cognitive functioning, gastrointestinal issues, liver or kidney damage, cancer, and neurological damage.
According to experts, policy and program options to improve children's access to safe drinking water include: ensuring that schools implement routine measures per Environmental Protection Agency guidelines to limit contamination; educating residents and community groups in areas without safe drinking water on what they can do to keep their families safe in the short term; continuing to develop sustainable solutions to help prevent groundwater contamination, treat contaminated water, and ensure that safe, affordable drinking water is provided for small public water systems in disadvantaged communities.
Related Data:
Helpful Links
Children's Environmental Health Network
Protecting Children's Environmental Health, U.S. Environmental Protection Agency
Communities that Rely on a Contaminated Groundwater Source for Drinking Water (PDF), State Water Resources Control Board
Costs of Environmental Health Conditions in California Children, California Environmental Health Tracking Program
Fact Sheet: Drinking Water Access in Schools (PDF), California School Boards Association
The Human Right to Water Bill in California: An Implementation Framework for State Agencies (PDF), International Human Rights Law Clinic, U.C. Berkeley, School of Law
Posted by kidsdata.org
This entry was posted on Wednesday, February 24th, 2016 at 10:12 am. You can follow any responses to this entry through the RSS 2.0 feed. You can leave a response, or trackback from your own site.