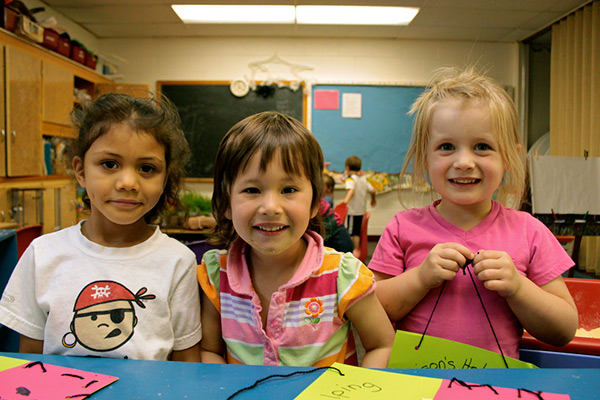 At a time when concerns are rising nationwide about the high cost of child care, the California Child Care Resource & Referral Network today released new data about the cost, availability, and need for child care in the state's 58 counties.
Among the data highlights:
2012 data show there are just over 1 million licensed child care spaces available for an estimated 4.2 million children ages 0-12 whose parents are in the workforce. That means three of four children who may need care do not have a licensed child care space. Click here to see how many licensed child care slots there are in your county.
The average cost in California for full-time infant care in a child care center is $11,461 (click here to see data for your county), according to 2012 data. Nationally, California ranks sixth as the least affordable state for center-based infant care, according to an analysis by the advocacy group Child Care Aware.
The supply of licensed child care slots in California rose by 22 percent between 2000 and 2008, but has been declining since then.
You can find more data for your county via these links:
Annual Cost of Child Care, by Age Group and Type of Facility
Availability of Child Care for Potential Demand
Availability of Child Care, by Facility's Schedule and Type of Facility
Number of Child Care Slots in Licensed Facilities, by Type of Facility
Number of Licensed Child Care Facilities, by Type of Facility
Parent Requests for Child Care, by Age
Parent Requests for Evening/Weekend/Overnight Child Care
Posted by Barbara Feder Ostrov
This entry was posted on Thursday, November 21st, 2013 at 12:22 pm. You can follow any responses to this entry through the RSS 2.0 feed. You can leave a response, or trackback from your own site.