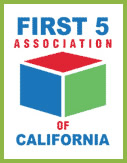 Despite the understandable desire for up-to-the-minute information on childhood poverty, it can take time for such data to be reported. The recently released 2010 childhood poverty data unfortunately confirm what many anticipated – that more than one in five children (22%) statewide lived below the federal poverty level in 2010 ($22,113 for a family of two adults and two kids in '10), compared to 17% in 2007.
Today, the First 5 Association, First 5s of Southern California, HealthyCity, and our foundation are releasing the results of a project to communicate the broad impact that poverty can have on a young child's health and well being. The release provides related data that describe how children are faring in Southern California.
With poverty rates steadily climbing across California, this issue is becoming increasingly significant, even with talk of an economic recovery. And given the high cost of living in many areas of California, a family can earn twice the poverty level and still suffer the effects of poverty. So it's particularly concerning that about one half of California children (46%) live in families earning less than two times the federal poverty level (roughly $44,000 for a family of four).
How does poverty exert such a strong influence on child well being? See these sections of the just-launched website to learn more.
Posted by kidsdata.org
This entry was posted on Monday, March 26th, 2012 at 8:37 am. You can follow any responses to this entry through the RSS 2.0 feed. You can leave a response, or trackback from your own site.