We've added a new legislative district overlay tool to maps on kidsdata.org. This tool allows you to see the data you care about, and then overlay legislative district boundaries, to help visualize what's happening in your district.
How to Overlay Legislative District Boundaries:
1. Find data of your interest on any kidsdata indicator page. Next, select the map tab, and click the "Customize This Map" bar.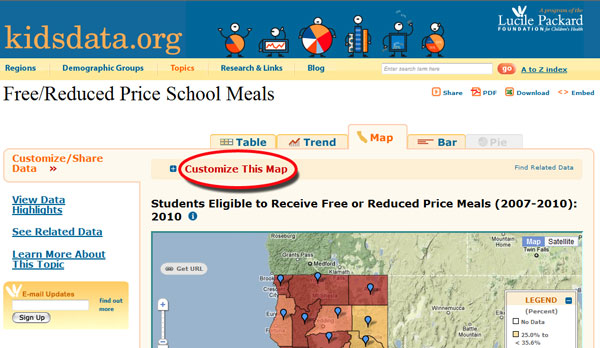 2. Next, select your district type (Assembly, State Senate, or U.S. Congressional districts) under "Show Legislative District Boundaries."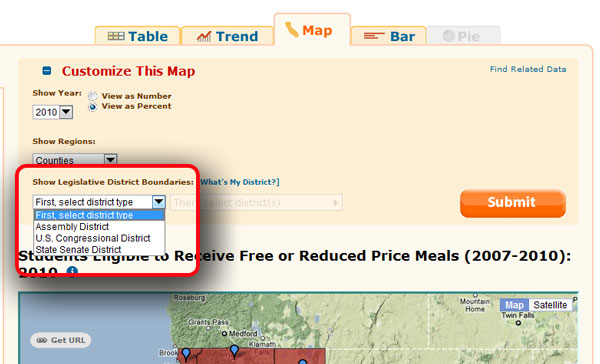 3. Then, select the districts you'd like to see on the map. You can select as many districts as you want, or, click "Check All" to view all districts.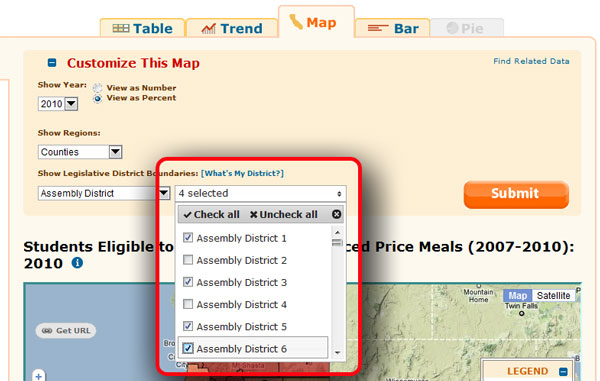 4. Don't know your district? Hit the "What's My District?" link. When you're finished customizing, click the big orange "Submit" button to build your legislative data map.

5. Print your map and take it with you to advocacy or policy meetings.
Posted by Jordan Handcox
This entry was posted on Friday, October 28th, 2011 at 10:13 am. You can follow any responses to this entry through the RSS 2.0 feed. You can leave a response, or trackback from your own site.