Just Updated: More Than 20 Local Measures of Child Abuse, Foster Care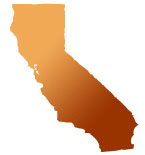 Want to know what's happening in your region?

Find county-level data on child abuse/neglect and foster care through these interactive, large-scale maps.
April is National Child Abuse Prevention Month. Here in California, newly posted data show declining rates statewide of both substantiated cases of child abuse/neglect and first entries into foster care, both of which are key barometers.
Highlights from These New Data

Slideshow:
Child Abuse:
Foster Care:
Perspective on These Data
Policy Implications: Child Abuse and Foster Care
Research & Links: Child Abuse | Foster Care
Why These Issues Matter: Child Abuse | Foster Care
Read Our Blog: A Snapshot of Child Welfare Legislation
Tools to Help Make Your Case for Kids in California
As a foundation devoted to raising the visibility of issues facing children in California, we want to connect you to the data and information you need:



Sign up for e-alerts to receive automatic e-mails when data you care about are updated.


Get answers to your questions about children's data by posting on our Facebook page or on our blog page devoted to Q&A.


Stay up-to-date on news and topics affecting California kids through a fact of the day on Twitter.


Take the data with you by downloading graphs into Word or PowerPoint, or embedding them on your website; you'll find links to these and other offerings at the top of each indicator page.