---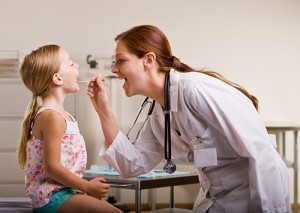 The American Academy of Pediatrics' recently updated policy statement opposing retail clinics for children's health care drew a surprising amount of attention this week.
While the AAP characterized the clinics as providing fragmented care at odds with the ideals of coordinated care and the medical home, some observers saw the statement as an effort by pediatricians to protect their turf. The AAP has long opposed the rise of retail clinics, which are open late, don't require appointments and post their prices up front.
In an editorial published in JAMA Pediatrics last year, Dr. Edward Schor, senior vice president of the Lucile Packard Foundation for Children's Health, urged his fellow pediatricians to embrace some of the customer-focused practices that have made retail clinics so successful.
To improve the care experience for busy families, pediatricians who haven't already done so should consider expanded office hours and after-hours care, same-day and walk-in appointments, co-location of frequently used services, and transparent pricing, Schor noted.
"Families are sending a clear message to pediatric practices through their use of RBCs (retail-based clinics). Although they appreciate the array of services available from their pediatrician, they value convenience and low cost and see no apparent difference between a pediatric practice and an RBC in quality of care for minor illnesses," Schor wrote.
Related Content
Docs Oppose Retail-Based Clinics For Kids' Care, USA Today
AAP Principles Concerning Retail-Based Clinics
Medical Home: What's in a Name?
Toward a "Triple Aim Medical Home" for Children with Special Health Care Needs
Aiming for Change: Achieving Triple Aim Goals in Pediatricians' Practices
Posted by Barbara Feder Ostrov
Post Comment
---
---
---
---
---
---
---
---
---